VHERNIER FOR A BETTER WORLD
SOCIAL RESPONSIBILITY ACCORDING TO VHERNIER: A COMMITMENT THAT IS SEEN IN EVERY ASPECT OF THE COMPANY
Aesthetics need Ethics. If its aesthetic vocation has inspired the brand to pursue maximum creative and executive excellence every day, ethics are what have guided Vhernier since its first day, implementing behaviours meant to contribute to improving the future of our environment and society. Complementarity between ethics and aesthetics has always existed, and still does – and this synergy has a true impact on many corporate aspects, decisions and choices.
SAFEKEEPING AND TRANSMISSION OF KNOW-HOW
The protection of the art of goldsmithing and the safeguarding of a certain type of Italian know-how– a combination of tradition, research and capacity to innovate – is, for a brand like Vhernier, a mission. The decision to produce its jewellery in a totally artisan way and exclusively in Italy has defined the company's commitment to maintaining manual skills and crafting techniques, which would otherwise disappear. Ever since its foundation, Vhernier has chosen to work with the most talented hands of experienced Italian jewellery Masters, who have readily engaged with its bold and audacious projects. Continuous research and incessant experimentation, as demanded by the brand and its vision, have allowed the artisans to evolve, developing new skills and working techniques.
To guarantee their 100% Italian origin, all Vhernier jewels are proud holders of a "TFashion Certification", initially obtained in 2015, and renewed every three-years since.
RESPONSIBLE AND ENVIRONMENTALLY FRIENDLY PROCUREMENT
A great amount of attention is dedicated to the respect and conservation of natural resources. Since the beginning of its history, Vhernier made a decision: to use only the best natural materials for its jewellery, provided that procurement of these materials allowed for the health and maintenance of the ecosystem from which they come. A demanding choice, and one that requires commitment, something Vhernier has never deviated from. This is why, for example, the ebony chosen by Vhernier comes exclusively from very old or fallen trees.
This same approach is also demanded from suppliers, who must meet specific requirements and provide essential certifications. The diamonds used by Vhernier, for example, are exclusively from suppliers who participate in the Kimberley Process, a protocol guaranteeing that profits derived from the stone trade are not used to fund civil wars.
ATTENTION GIVEN TO THE ENTIRE SUPPLY CHAIN
Each contributing role is fundamental to Vhernier. As such, the brand takes great care in making sure that each link of the creation chain takes its responsibility seriously. Strict controls of the supply chain being necessary, they are possible thanks to long-standing relationships developed by Vhernier with solid partners, each one of which participates in Vhernier's quest for transparency and respect for the conditions expected of them, such as among other things, the environmental impact of their installations, the location of their laboratories, labour conditions and the treatment of employees. With frequent on-site visits, Vhernier checks compliance with these conditions. This has created a relationship with partners that is characterized by continuous collaboration and a mutually beneficial path to growth.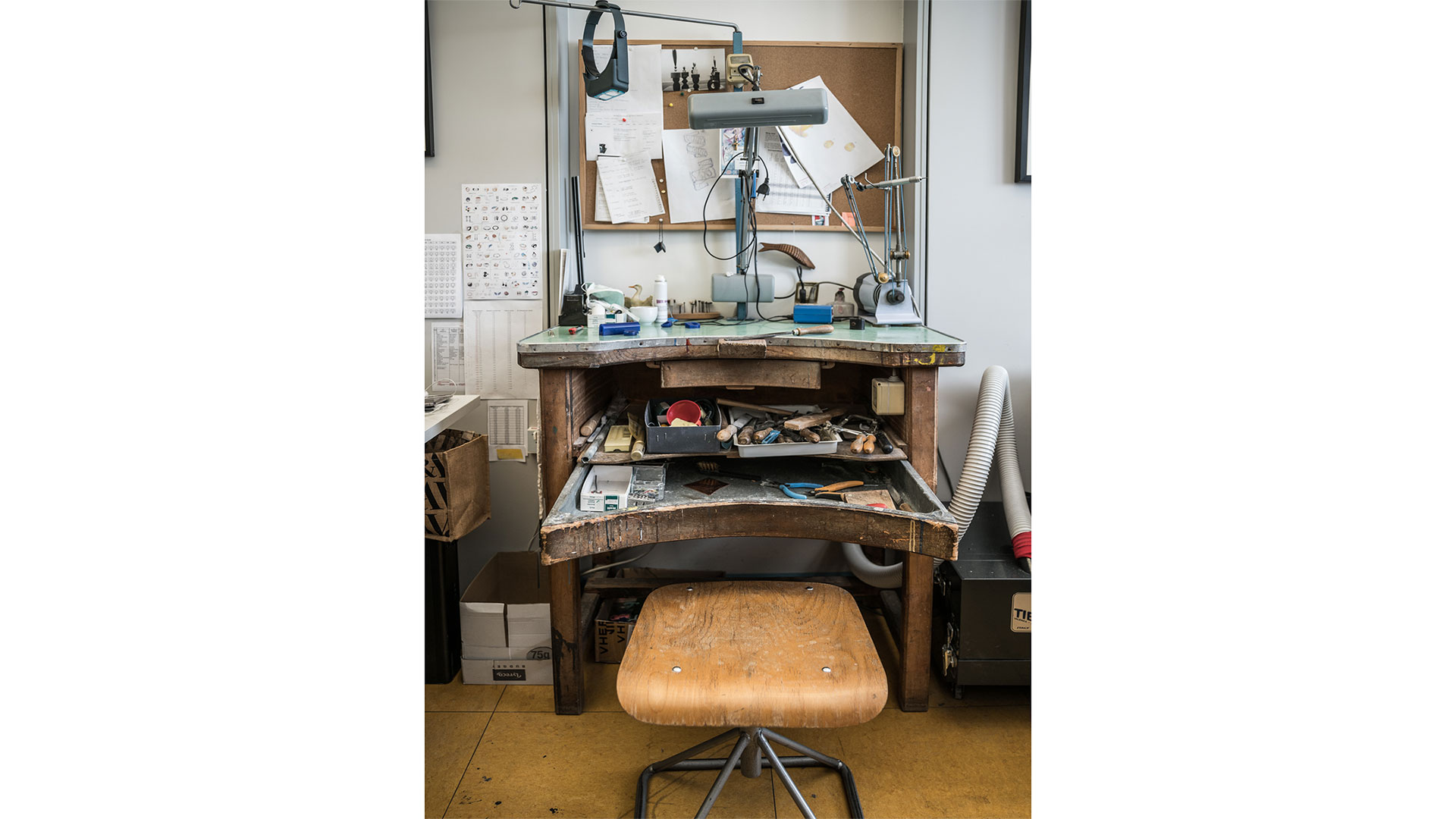 THE VALUE OF DIVERSITY IN A FUTURE THAT'S ORIENTED TOWARDS INCLUSION.
Women are Vhernier's strength. They are muses, a source of inspiration for jewellery pieces with naturally strong and distinct personalities. But also, and above all, they are individual talents capable of offering the company a unique contribution. Not coincidentally, over 90% of Vhernier employees are women, operating in all areas: from design to research, from jewellery creation to sales.
The value given to diversity has led Vhernier, over the years, to reflect and act upon current societal transformations, including the nonbinary choices of new generations, reflecting an increasing desire for personal freedom of expression. This process has generated a desire and intention to create a series of totally inclusive pieces representing this freedom, gender-free and without labels. Exactly as the art world has done.
PHILANTHROPIC PROJECTS
Vhernier is certain that the best form of gratitude for its success is to give back to the community, so as to provide new generations with a better future. Vhernier has long supported many charitable initiatives for the disadvantaged, with particular attention to the younger generations.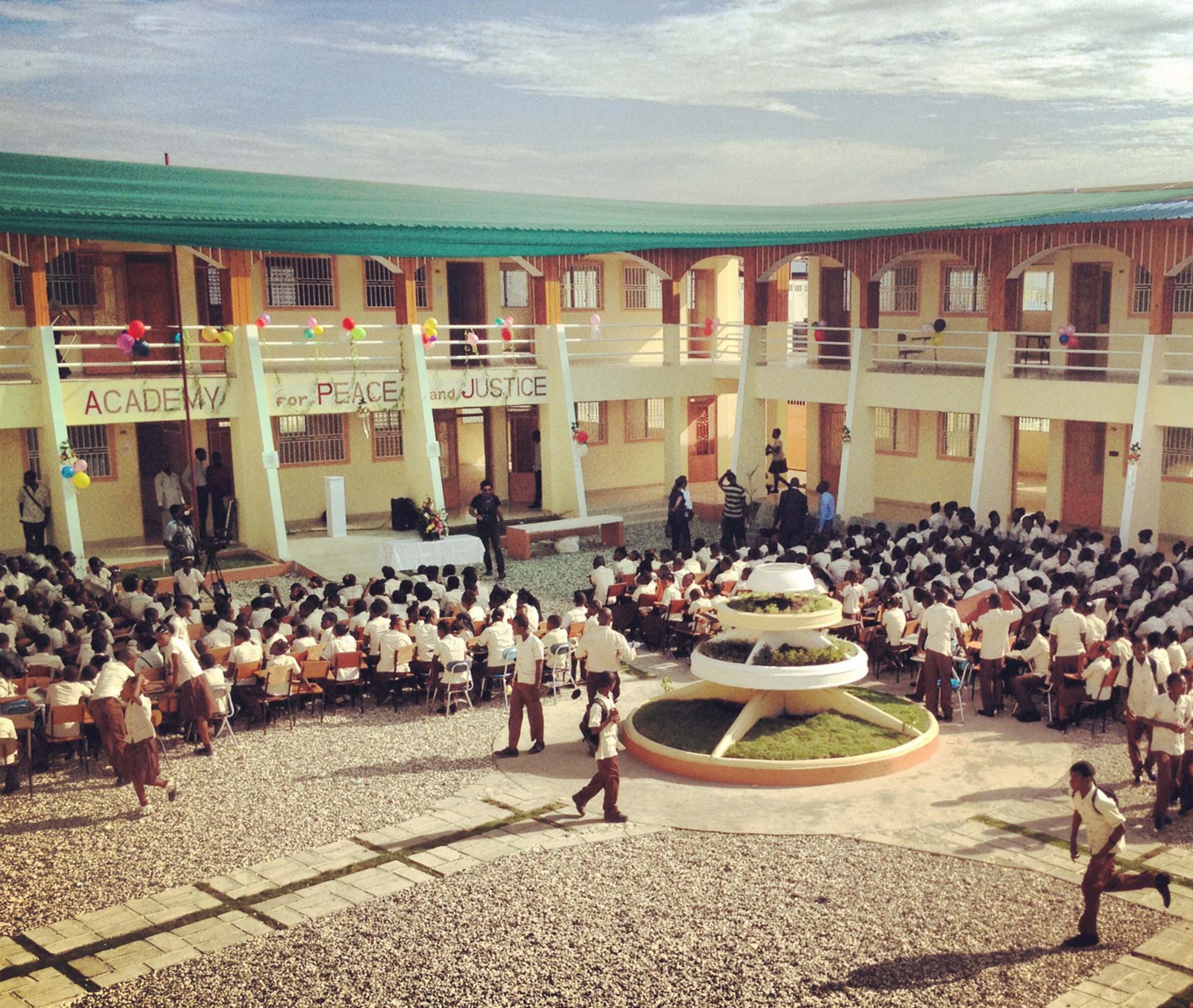 VHERNIER FOR KIDS HAITI
Over the years Vhernier's support has also gone to the American organisation, "Artists for Peace and Justice" (APJ), supporting the education of Haiti's children. The totality of the sales margin made with the Pirouette ring – within which is engraved "Vhernier for Kids Haiti"– guarantees one full year of high school and a new future to one Haitian student.
Paul Haggis, founder of APJ, Oscar-winning producer and writer said "APJ is incredibly grateful for the generosity demonstrated by Vhernier. "Artists for Peace and Justice" believes that Haiti's recovery is dependent on the education of its new generation. Thanks to Vhernier's support, Haiti's future is a little brighter."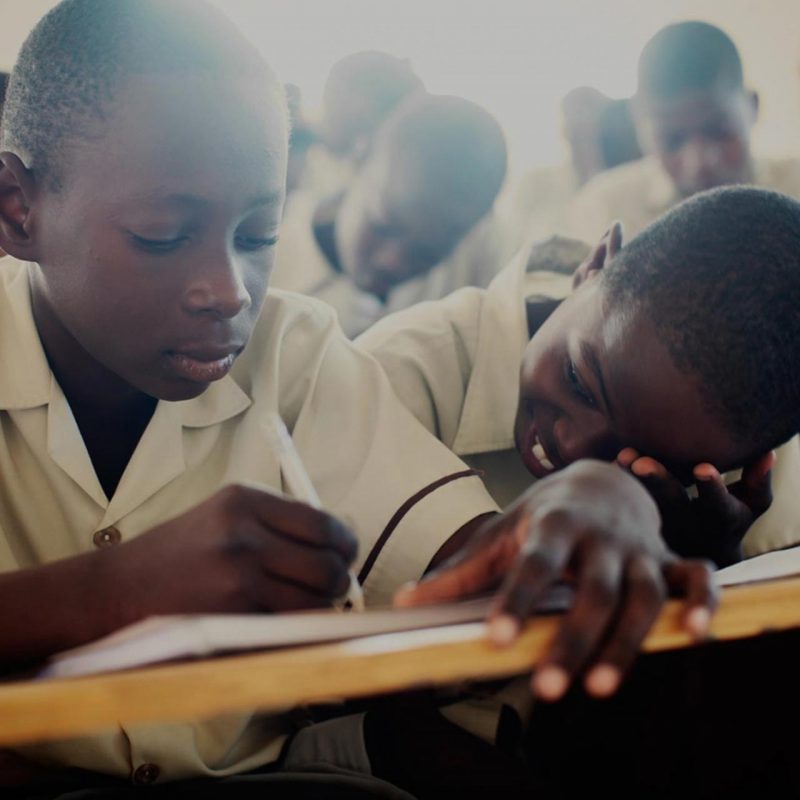 VHERNIER FOR AFRICA EMPOWER SHACK PROJECT
Starting in the Spring of 2015 Vhernier has supported the Empower Shack project, an interdisciplinary project developed by the Urban Think-Tank at the Federal Polytechnic University of Zurich, ETH-Zürich, led by the architect Alfredo Brillembourg and his partner Hubert Shack, in collaboration with the NGO, Ikhayalami. This project is intended to bring solutions to the disastrous process with which the South African mega cities are growing, no longer able to satisfy the primary needs of the vast majority of the local population.
The Empower Shacks are innovative housing units, embedded within a reconfigured urban plan, designed to facilitate and improve the quality of life of those who live there through a redistribution of spaces and the creation of safe and useful infrastructures for the community. Vhernier supports the project with its Vhernier for Africa pendant: 25% of sales proceeds are destined for the construction of new Empower Shacks for the inhabitants of Khayelitsha, in the district of Cape Town.