EYELINER PAVÈ: A PRECIOUS PRODIGY
The desire to explore new territories – beyond the already seen – is for Vhernier like a siren song. It takes the brand to finalize new processes, to use unusual materials, to innovate in an exceptional way already existing techniques. As done with its – already amazing – pavè. In 2018, on the occasion of the 20th anniversary of Calla, its most emblematic necklace, Vhernier launched the pavè Eyeliner, a new artisan virtuosity.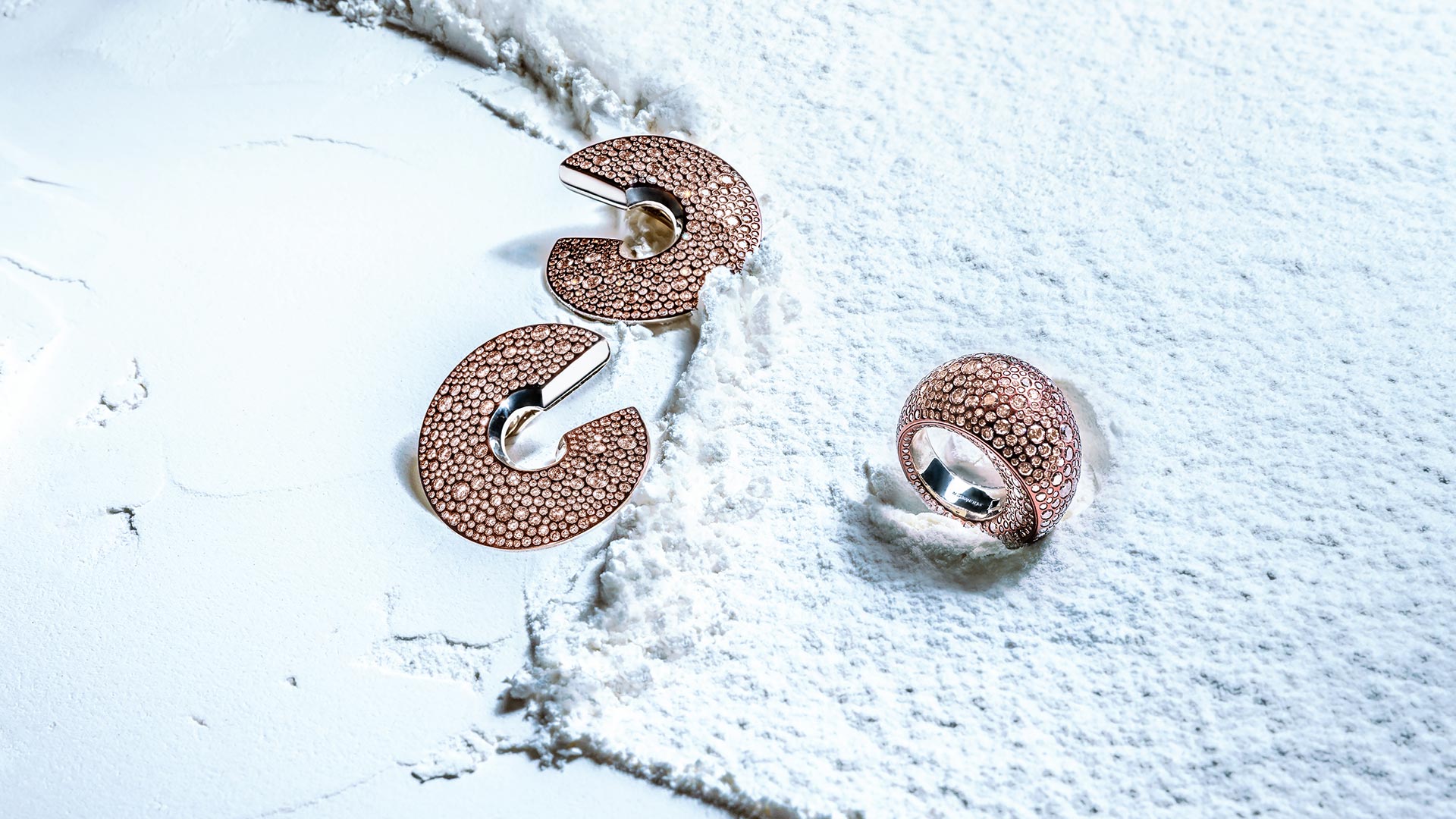 Created by the most expert craftsmen, the pavè Eyeliner innovates the classic technique by introducing stones of different sizes, large and small, placed side by side with apparent randomness. The diamonds are highlighted by the color of the white gold links in which they are set, that Vherneir has chosen to color with a particular method of rhodium plating. The gold shapes enhance the stones impressively, in a smooth unicum, without any metallic roughness.
Launched for the first time on the Calla necklace, later on, pavè Eyeliner was declined on other jewels as well – such as the Verso, Eclisse and Vague earrings, and the Piroutte, Abbraccio and Tourbillon rings.